5 Ways To Recognize a Phishing Scam Email
Phishing scams are emails (or texts, social media messages, etc) from cybercriminals who try to trick you into giving them your personal information for financial gain. Whether they access your bank accounts, sell your information on the dark web, steal your identity, or resort to ransomware – the goal is money and you will pay if you're not careful. A simple phishing scam can bring down your whole company, so it's imperative that you know how to recognize a phishing scam email and make sure your employees are aware too.

Phishing scams are common and very effective. The best defense for your business is awareness. Know how to recognize a phishing scam when you see one.
In addition to awareness, you can adjust your spam filters to prevent many phishing scams from getting through. Secure your network and keep your software up to date as well. Protect your accounts with two-factor authentication and back up your business' data regularly. If you notice any of these email characteristics, don't click on any links in the email, just forward it to the Anti-Phishing Working Group at [email protected]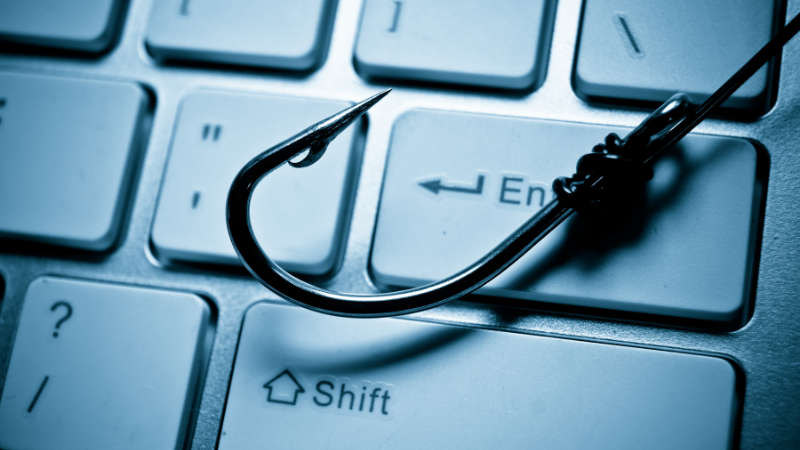 5 Ways To Recognize A Phishing Scam
1. It's Unexpected

Unexpected emails should immediately raise a red flag. For example, if you receive an email saying that your payment failed or your account is past due and you know it isn't, it's most likely a phishing scam. Hackers want you to re-enter your bank account information so they can steal it. Or you may get an email with an invoice or one saying you've won a contest you didn't enter. Scammers are creative and they will think of any way to confuse you and get you to give up your financial information.
2. It's Unprofessional
If you notice that an unexpected email has misspellings, that's a big red flag. Hackers do that on purpose to evade copyright detection. Also, if the email address doesn't match the company name exactly, don't trust it. Keep an eye out for anything that doesn't look professional.
3. It Asks for Personal Information
Avoid any email that asks for you to enter your personal information like usernames and passwords, bank information, your SSN or birthdate. Companies you do business with already have the information they need for your account. These emails are cybercriminals trying to steal your private information and use it for their own personal gain.
4. It Has Link Attachments
Before clicking on any links in an email, hover your mouse over it and see what the full link address is. A lot of malware is installed through phishing emails with attachments disguised as links. As soon as you click on it, the download starts and the enemy is inside your system where they can see everything you do and access all your saved passwords.
5. It Seems Too Urgent
Urgency is tell-tale sign of cybercrime. They want you to worry, panic, and give up your information as quickly as possible to avoid an "account closure" or some other fake threat. If an email seems too urgent, that's when you need to take a long hard look at it and protect yourself from potential cybercrime.
Want to learn more? Let's talk. Contact our team at 843-236-6436.
Ready for IT that

WORKS
for your business?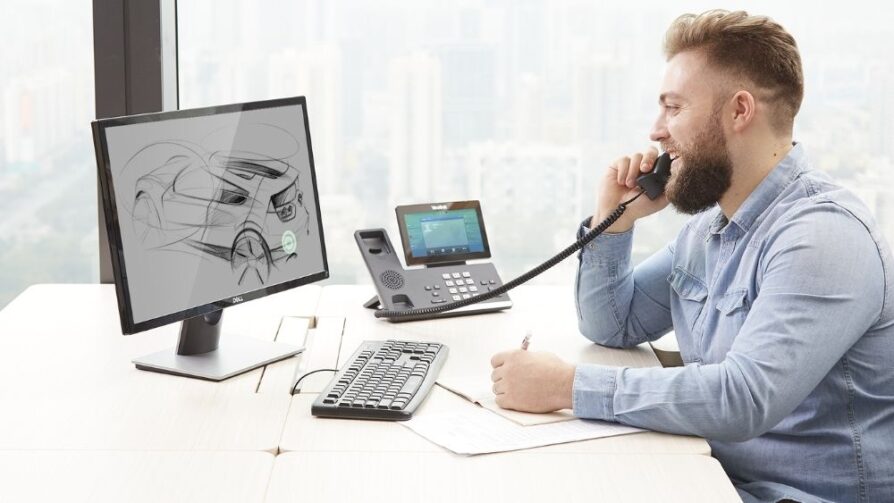 Schedule a 15-minute meeting with our team.
WTS offers Managed Print Services for a smarter and more cost-effective printing strategy. With a no-cost print assessment you can learn how to gain insight with software analytics and user data as well. Our experts will assist you in evaluating your processes ensuring you have the right solution to fit your needs while allowing you to focus on business.