Intelligent + Integrated Video Surveillance Solutions.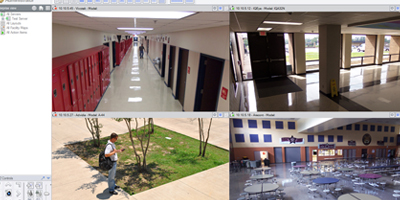 Video Surveillance is one of the fast and most reliable forms of security available today. WTS provides state-of-the-art analog and IP camera systems offering you first hand accounts of liability, theft and employee related issues. Don't be let the unknown bring negative consequences. With a video surveillance system from WTS you can access your business from any computer or mobile device anywhere, anytime.
Protect your business against the risk of burglary, vandalism, shoplifting and employee theft with a complete CCTV solution. Our high quality, commercial CCTV systems will monitor your entire business, help lower liability, lower your insurance, and strengthen employee safety. Users can switch cameras and viewing angles on command, permitting a complete view of important and susceptible building locations – no matter the size of your organization. From small shops to large warehouses, retail stores, parking garages and office buildings, our video surveillance systems protect and give peace of mind.
The remote capabilities of our systems utilise LANs, the internet, PCs and various mobile devices including laptops and mobile phones to remotely control your security system and monitor activity around your facility from any worldwide location at any time.
IP Camera Systems
High Resolution
Video Analytics
Pan, Tilt, Zoom
Remote Viewing
24/7 Systems Monitoring