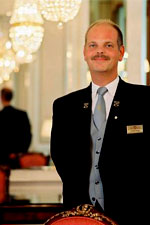 WTS Hospitality Solutions deliver advanced communications that enhance the guest experience, improve customer service, and optimize operational productivity and costs. The foundation of these solutions starts with state-of-the-art IP communications applications and platforms.
A long-established and proven provider of hospitality-specific communications for over 30 years in South Carolina. WTS is also a Proud Mitel Networks Dealer. Mitel is an approved manufacturer for many of the Top 10 hotel companies Hospitality

From design, implementation, management, and repair, WTS offers end-to-end IT support for all your networking and IT needs.

WTS is simplifying IT with our fully managed service solutions providing day-to-day delivery of server upkeep, application maintenance, security, backup training, and disaster recovery.

Communicate effectively with comprehensive, reliable, and fully managed phone and unified communication solutions.

At WTS, we can help you leverage both on-premise and cloud-based virtualization to improve cost-effectiveness and the flexibility of your IT Network.

Protecting your business is becoming increasingly challenging. WTS offers a broad range of security solutions including intrusion detection, video surveillance, and access control systems.

WTS specializes in voice, data, and fiber optic cabling and wireless LAN rollouts based on reliable, high-quality, standards-based cabling and network infrastructure components.