5 Ways to Reduce Technology Fire Risk
Technology (such as desktop computers, laptops, tablets, etc.) can cause a fire if not taken care of. Avoid technology fire risk by keeping computers clean, organized, in a cool environment, and reducing heat from monitors. A fire in your office or place of business can be devastating. That's why it's important that you have an intelligent, dependable fire alarm system installed on-premise to protect your people, inventory, and structures from disaster.

Reduce technology fire risk by keeping technology from overheating and having a fire safety plan in place in case of emergencies.
The professional team at WTS provides commercial fire and life safety systems to businesses, schools, hotels, and multi-dwelling facilities throughout South Carolina. Data Centers for small businesses, computer rooms for schools, and business centers for hotels, can all benefit from having a fire safety plan. Avoiding technology fire risk is an essential key to protecting your businesses data, equipment, and people.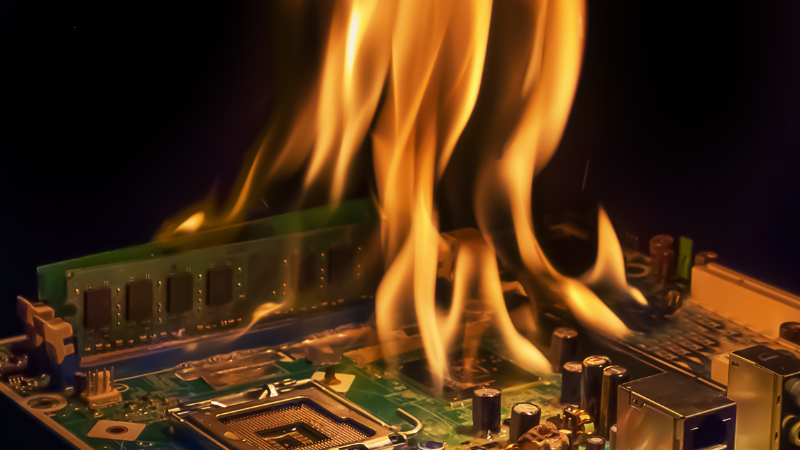 5 Ways To Reduce Technology Fire Risk
1. Keep Computers Clean

Internal fans help keep your computers from overheating. If there is anything blocking the fan, the heat can't get out of the device causing the system to overload. This can easily cause a fire. Airflow is necessary for computers so make sure they aren't up against the wall or kept in a small space. Also, those internal fans can get clogged with dust, animal hair, etc. It's essential to clean the fans regularly to ensure your computers don't overheat and cause a fire.
2. Avoid Messy Wiring
Oftentimes, we tend to plug everything into one convenient outlet or extension cord and don't pay attention to the mess of wires that surround it. But it only takes one loose wire to spark a fire. Avoid piling wires on top of each other and look into heavy-duty extension cords. Check to make sure any battery packs are not within a cluster of wires as well. There are plenty of safe ways to organize wiring, take advantage of them to prevent a technology fire.
3. Cool the Room
Data Centers have a recommended temperature of 64 degrees to 71 degrees. Overheated technology is a fire waiting to happen. Make sure rooms with computers are kept within the recommended temperatures by installing cooling equipment. Warm conditions can make computers run slower because there's too much heat being generated in the room. Keep your technology running efficiently and avoid a technology fire risk by cooling the room.
4. Turn Off Technology
According to the National Institutes of Health, turning off computer monitors when not in use is always a good idea. "Monitors generate high voltage internally with the potential to start an electrical fire, or even trigger an explosion if the computer is located in a flammable atmospher." It's best to turn technology completely off when not in use. This helps the computer reduce heat and prolongs it's lifespan. However, if you don't want to interrupt the operating system, at least turning the monitor off when you're not using your computer to reduce fire risk.
5. Fire Safety
Having a stable fire safety plan in place is essential. Our team employs the latest safety technologies to install or upgrade trouble-free, code-compliant fire alarm systems. A well-maintained fire alarm system can save lives and property. After installation, q fire alarm system should be maintained and tested regularly to ensure operation in case of fire. WTS can perform testing and inspections required by the National Fire Protection Association (NFPA) on leading brands and manufacturers such as Hochiki, Fire-Lite, Silent Knight, and more. Our Fire Alarm Inspection Services include 24- hour emergency service and alarm monitoring, as well as inspections and testing by certified-trained technicians.
Want to learn more? Let's talk. Contact our team at 843-236-6436.
Ready for IT that

WORKS
for your business?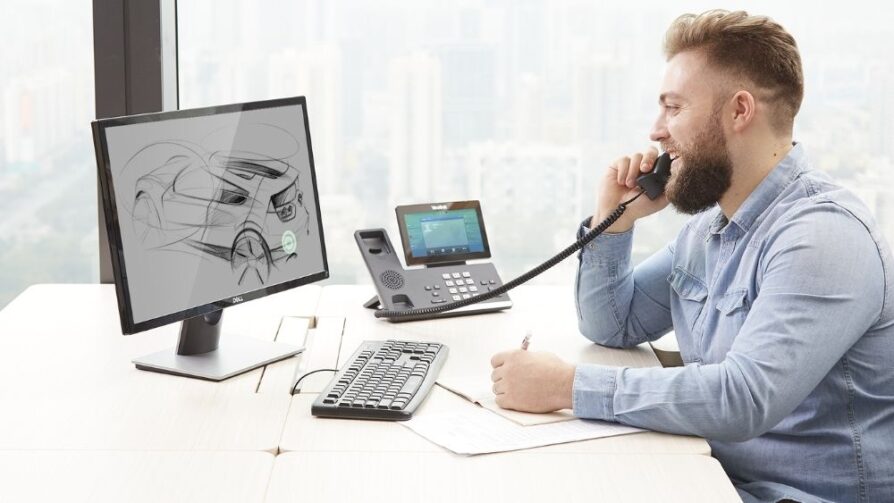 Schedule a 15-minute meeting with our team.
WTS offers Managed Print Services for a smarter and more cost-effective printing strategy. With a no-cost print assessment you can learn how to gain insight with software analytics and user data as well. Our experts will assist you in evaluating your processes ensuring you have the right solution to fit your needs while allowing you to focus on business.