Light Production Printers
Sharp's series of Light Production Printers offer outstanding image quality at high speeds, ideal for organizations with heavy print demands. These high-volume systems feature print speeds ranging from 65 to 120 pages per minute, depending on the model. With a wide range of optional finishing accessories, it's easy to customize the capabilities to meet your business needs. Built for high-volume environments, central reprographics departments, and copy rooms, these new document systems are complemented by the robust paper handling and productive output capabilities once found only in commercial print facilities.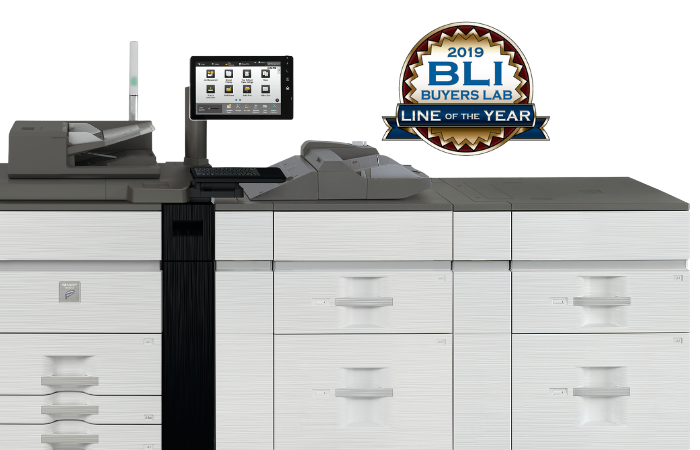 Engineered for fast and cost-efficient, high-volume printing, copying, and scanning, Sharp Light Production Photocopiers satisfy the demands of even the busiest in-house printing department or commercial printers.