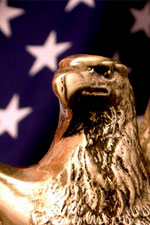 Government organizations must improve communications service delivery, safety, and security to constituents while ensuring economic vitality. Online self-service government options have enabled the public sector to reduce costs, which is a vital objective in an era of conflicting needs for the operating budget. Effective communications empower people to get what they need quickly and securely. Waccamaw's Government Solutions strive to provide communications to federal, state, and local constituencies without compromising quality, service, or end-user experience. Our approach to communications places people at the center; it allows us to further individualize communications to each person's role. This role-based approach provides the exact communication tools needed to improve the efficiency and productivity of each individual and ensures constituents' quick access to the resources and people they need.

From design, implementation, management, and repair, WTS offers end-to-end IT support for all your networking and IT needs.

WTS is simplifying IT with our fully managed service solutions providing day-to-day delivery of server upkeep, application maintenance, security, backup training, and disaster recovery.

Communicate effectively with comprehensive, reliable, and fully managed phone and unified communication solutions.

At WTS, we can help you leverage both on-premise and cloud-based virtualization to improve cost-effectiveness and the flexibility of your IT Network.

Protecting your business is becoming increasingly challenging. WTS offers a broad range of security solutions including intrusion detection, video surveillance, and access control systems.

WTS specializes in voice, data, and fiber optic cabling and wireless LAN rollouts based on reliable, high-quality, standards-based cabling and network infrastructure components.