Partnering with the industry's most innovative manufacturers, Waccamaw offers a complete line of communications solutions designed to meet the needs of any business and provide the tools to improve productivity and efficiency for a tangible return on investment.
WTS's line of communications platforms addresses both small businesses and large enterprises, providing extensive telephony features, robust call control, and support for a wide range of innovative desktop devices and applications.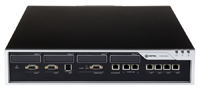 Highly scalable IP-PBX that supports Mitel Communications Director, provides extensive features and supports a wide range of innovative desktop devices and applications for medium-to-large enterprises. Mitel 3300 Controllers are an integral element of the Mitel communications platform portfolio of products that facilitate business-wide communication and collaboration, enhance workforce mobility and extend enterprise connectivity, improve client service and contact management, provide tools to manage communication overload, and reduce the total cost of ownership.

The Mitel® 5000 Communications Platform (CP) enables small businesses to blend their voice system into their data network, creating a cost-effective, efficient communications environment. It offers flexibility, advanced Unified Communications applications, and cost-effective growth of up to 250 users and multiple sites.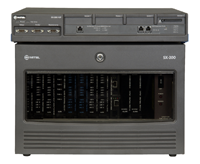 To be competitive, your small to medium-sized business needs to continually improve customer service, increase employee productivity, and reduce the cost of doing business. The Mitel SX-200® IP Communications Platform provides the reliability and comprehensive features of a PBX, the ease of use and cost-effectiveness of a key system, and the productivity-enhancing applications and networking efficiency of IP. It is the system you need now with the flexibility to add functionality as your requirements change.