In-House IT vs Outsourced IT: The Pros and The Cons
As a business grows, the demand for IT solutions expands with it. You need someone to install new systems, troubleshoot those already in use, keep intruders out of your network… The list of responsibilities is too long to enumerate here in its entirety.
So when the time comes to meet those challenges, a single question pops up without fail:
As is the case with most things in life, the answer to that question is not one that is black or white. That's because every business has a unique fingerprint of what it may need.
We're here to help you crack that puzzle and determine what is best for your business needs.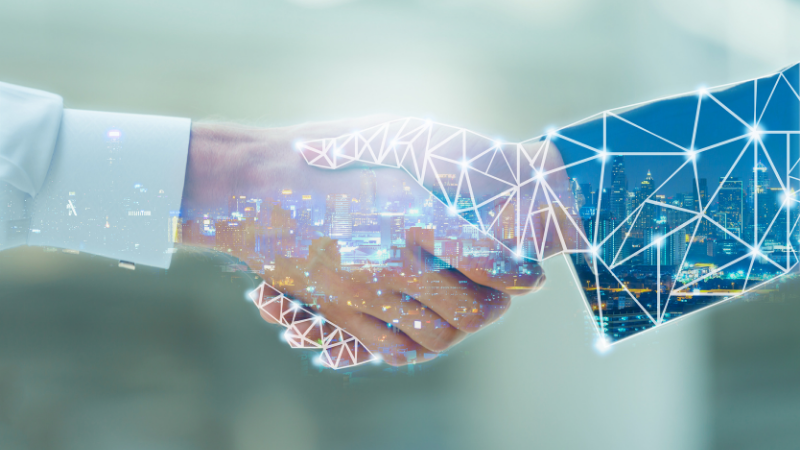 Keeping Your IT In-House
You can build a dedicated department from scratch or hire a team of just one. Either way, keeping IT in-house is usually the first option that most businesses consider.
The Pros of In-House IT
You get the undivided attention of your staff as your organization is their only priority. As a result, they build an in-depth knowledge of your company's infrastructure, policies, and day-to-day operations.
Since employees are always available on-premises, their response time is immediate.
People working for your organization are more than willing to do things your way, thus giving you more control and flexibility over your IT operations.
The Cons of In-House IT
The biggest disadvantage is the lack of expertise. Most organizations only have the budget for a single IT person or a small team at best. That means you'll have to hire generalists who can troubleshoot routine problems, but you'll be back to square one if something complex comes up.
Hiring people is expensive. You have to provide office space, benefits, and take on a variety of legal liabilities. These costs eventually add up to a considerable figure.
Last but surely not least is the level of dependency. With in-house IT, you have a single point of failure. So, if someone gets sick or leaves for better opportunities, your entire IT operation will grind to a halt as you wait for a replacement—which can take months on average.
If you have any questions or need more information on managed services, call us at (843)236-6436. We'd love the opportunity to speak with you.
Ready for IT that

WORKS
for your business?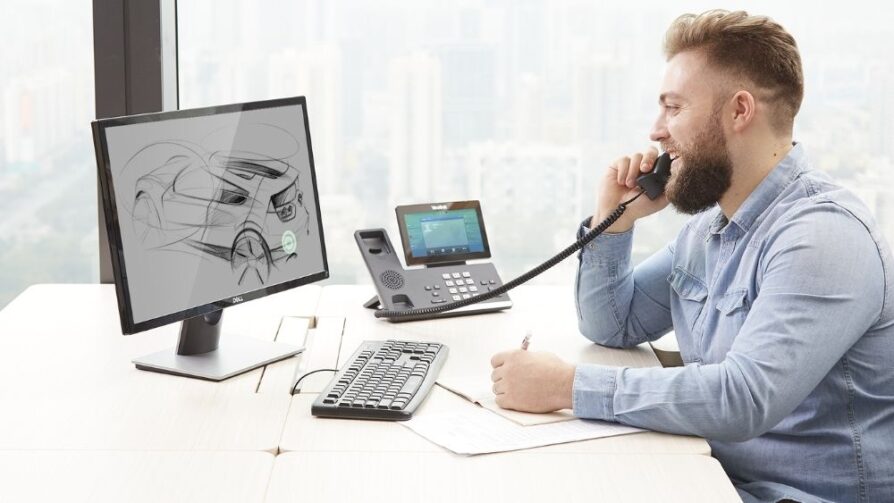 Schedule a 15-minute meeting with our team.
Outsourcing Your IT to an MSP
After considering the drawbacks of in-house IT, most businesses look towards the reliable offerings of managed service providers next.
The Pros of Outsourcing
You are given access to a massive team of experts and specialists who can take care of any IT problem imaginable. With outsourcing, you gain a wide array of expertise, skillsets across the board on "all things technical" since an MSP provider employs many employees certified in specific technical areas. This means not only will your daily operations run smoothly, but your systems will be more secure than many in-house IT managers could hope for.
MSPs offer unmatched reliability, as they have multiple backup options in place, both in terms of human resources and software solutions. Your MSP team includes several experts that are familiar with your organization's infrastructure, therefore there are no concerns of being without service if an employee is absent.
Thanks to the economy of scale and advanced automation, MSPs can offer you a lot more affordable pricing than hiring someone in-house. This also means that business growth won't result in IT headaches for you, as your systems will scale effortlessly. In addition, your MSP will not only set you up with a "virtual CIO" that will work with you on future project planning, but you may choose to bundle services so you'll have a fixed monthly cost for services, which will help you with budgeting costs.
Finally, you get 24/7 availability as you can open a ticket at any hour with a guaranteed minimum response time. Furthermore, most MSPs have sophisticated monitoring systems in place that ensure everything consistently runs smoothly for you.
The Cons of Outsourcing
Your MSP will probably place requirements in terms of software, hardware, and IT processes that your business must follow. In addition, your service provider won't be physically present on your premises, so you'll have to give up further control over your IT operations. However, this also means that your organization will naturally adhere to best practices.
Unlike an in-house team that will do whatever you ask them, an MSP will set a scope of services that they will handle for you. However, this can be mitigated by ensuring your plan provides coverage for everything you may need.
The Takeaway on Hiring vs Outsourcing IT
The choice between building an in-house IT team versus hiring an MSP boils down to the level of flexibility, cost and control you're looking for.
If you have an exact plan of what you want as well as how you want it done, a larger IT budget, the expertise, and systems to ensure your plan will be followed precisely, building an in-house team can be quite an attractive option.
However, if you want to hand everything over to experts who live and breathe IT, you have a limited IT budget, you can't go wrong with hiring a reputable MSP. You get unmatched affordability, reliability, and scalability
Ultimately, hiring an MSP gives you the peace of mind so you can focus on growing your business while your competitors scramble to put out the inevitable fires of scaling IT in-house.
If you have any questions or need more information on managed services, call us at (843)236-6436. We'd love the opportunity to speak with you.