The Mitel 5000 Communications Platform (CP) enables small businesses to blend their voice system into their data network, creating a cost-effective, efficient communications environment. The 5000 CP solution offers a digital / IP communications platform, which allows businesses to network geographically-dispersed employees and locations, whether they are connecting offices and applications together over a data network, or deploying digital and IP phones to on-site employees.
The 5000 CP is built on a scalable software and hardware platform that efficiently combines the best of both data networking and TDM switching architectures. The 5000 CP's latest HX Controller supports digital telephones natively, in addition to out-of-the-box IP networking. The 5000 HX is designed to help scale and protect your investment with add-on modules and processors in a form factor that is optimized for shelf-top, rack-mount, and wall-mount scenarios. The 5000 CP may be networked with an existing Inter-Tel® Axxess® communications system, offering backward migration compatibility and expansion of IP networking. The 5000 CP is expandable to support up to 250 users and multiple sites.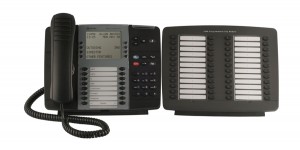 The 5000 CP delivers a wide breadth of embedded applications, in addition to a suite of advanced Unified Communications applications via the Mitel Applications Suite. The MAS for the 5000 CP includes applications such as Mitel NuPoint Unified Messaging™ (UM) and Mitel Speech Auto-Attendant, Mitel Customer Service Manager / Business Dashboard, and enhanced mobility with Dynamic Extension Express and Teleworking, all while laying the foundation for the latest in Unified Communications with Mitel Unified Communicator® (UC) Express and Mitel Unified Communicator® (UC) Advanced.
[notice] For more information on Mitel Network's 5000 Communication System contact us at 1-866-4-WACTEL.[/notice]