5 Benefits of Training Employees on Cybersecurity
Many companies today undervalue cybersecurity and too many companies are having their data stolen or being extorted for money with ransomware demands. Any kind of cybercrime can cripple a company. Don't let yours be one of them.
Protecting your business starts with informing your employees. Knowledge is power, especially in this age of information. Use that power to protect your business by training employees on cybersecurity. They should know basic best practices, what types of threats to look out for, as well as your company's security policies.
Training employees on cybersecurity has many benefits and protecting your business starts with informing your employees.
There are many benefits to training employees on cybersecurity, but the biggest impact will be better security for your sensitive data. Your company holds customers' and employees' personal information, internal documents, business processes, inter-company emails, etc. Instead of spending time trying to put the pieces back together after a data breach, spend time training your employees on cybersecurity.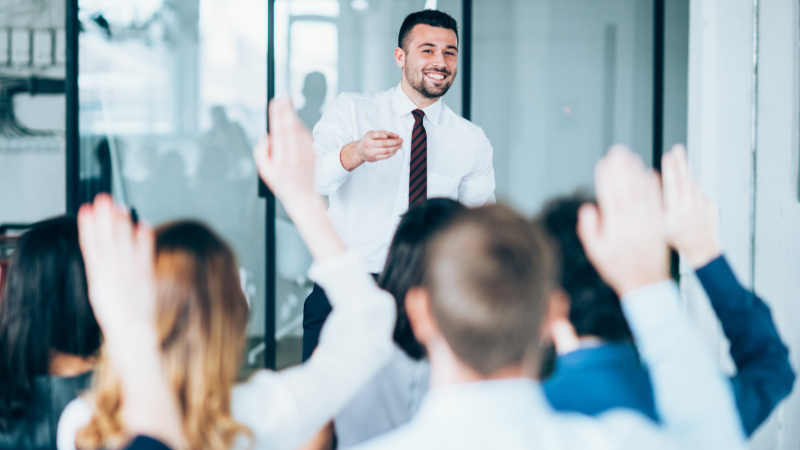 5 Benefits of Training Employees on Cybersecurity
1. Better Protection

Cybersecurity provides barriers between your company's data and the criminals who want to sell and/or abuse it. Password protection, VPNs, and firewalls are all there to keep your business running. By making sure you're employees are aware of the protective orders you have in place and training them on cybersecurity best practices you have better protection for your business assets.
2. Increase Customer Trust
When customers communicate with informed employees, they feel safer engaging in a transactional relationship. Having employees who customers can trust increases repeat business and long-term partnerships. However, you will lose most of your customers if your business suffers a data breach. By prioritizing your employees' training, you are prioritizing your customers.
3. Save Time & Money
On average, a cyberattack can cost a business $200,000 and take about 20 days to recuperate. Can your business afford that? Investing in your employees with cybersecurity training can help prevent you from being one of the companies that fall victim to a ransomware attack every 14 seconds. Save time and money by avoiding cybercrime and informing your employees.
4. More Options
With better cybersecurity knowledge, you can increase the options for remote work with trustworthy employees. With new communication and collaboration models becoming available, you can grow your company and mobilize it with lower risks of being hacked.
5. Empower Employees
Boost company morale by empowering employees with knowledge. Train them to look for specific cyber threats and show them how to report potential issues. With everyone doing their part to protect the business, you decrease the uncertainty and fear of a data breach. Build up your employees with cybersecurity training so they will be skilled, confident, and productive in protecting your company.
Want to learn more? Let's talk. Contact our team at 843-236-6436.
Ready for IT that

WORKS
for your business?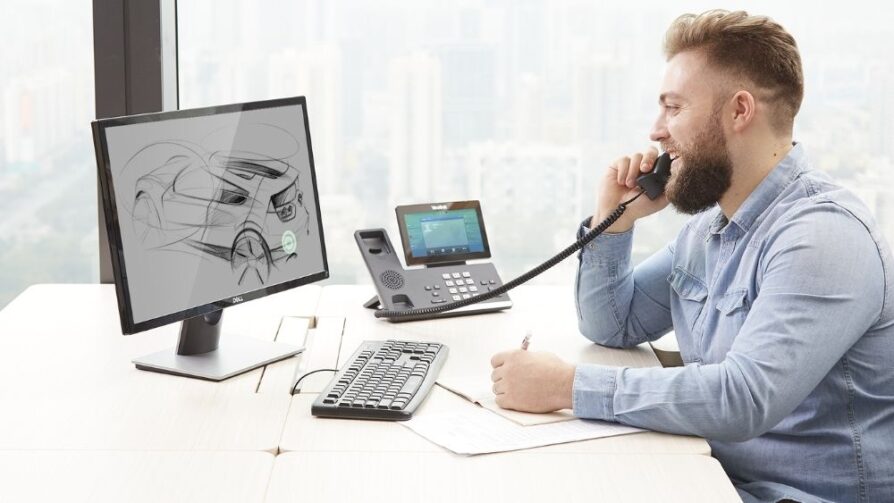 Schedule a 15-minute meeting with our team.
WTS offers Managed Print Services for a smarter and more cost-effective printing strategy. With a no-cost print assessment you can learn how to gain insight with software analytics and user data as well. Our experts will assist you in evaluating your processes ensuring you have the right solution to fit your needs while allowing you to focus on business.