Top 8 Print Assessment Considerations
Choosing an office printer is not an easy task but a Print Assessment can make the process easier for you. Our Managed Print Services includes assessing your print environment, optimizing your print fleet, and managing your print environment. There are hundreds of printers on the market and you don't want to waste money on the wrong one. WTS can help you focus on what's most important when searching for an essential business tool that's used every day.
A Print Assessment provides insight into your print environment which helps you make an informed decision about which printer is best suitable for your office.
So, what does WTS look for when completing a Print Assessment? First, we look at the size of your company. You'll need a device that supports the amount of people who print daily. We also look at how much everyone prints on a daily basis, and what they're printing is also important. These questions help us consider how much supplies are being used each day and how we can make your job easier with the right printer and accessories.
Optimizing your print fleet involves making sure the printer chosen takes all of the assessment details into consideration. We also want to make sure it is user-friendly and integrates with your most-used applications. We help you find a printer that is secure and can meet all of your needs. Here are our top 8 print features we look at to help you assess and optimize your print environment.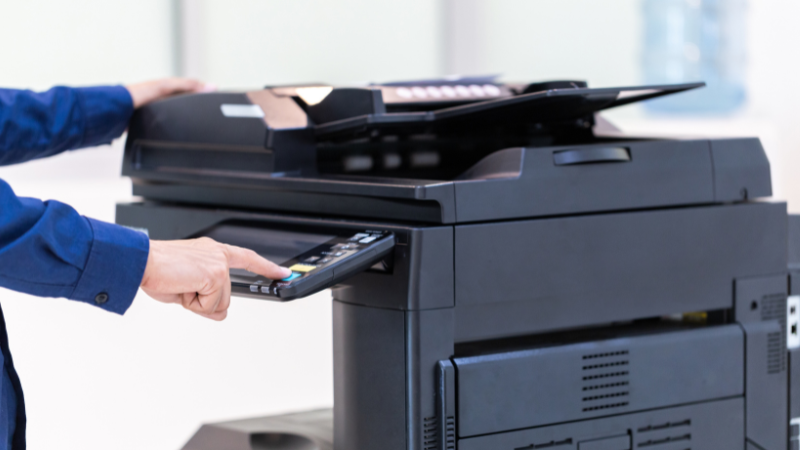 Top 8 Print Assessment Considerations
1. Security
Hackers can access your network through your printer if it's connected to your network. Make sure the device you choose has security options to prevent that from happening. Some types of businesses require secured printers, like healthcare providers when handling patient files, in order to meet HIPAA regulations. Look for devices and/or print software that offers similar security features to computers.
2. User Experience
Employees want easy and convenient systems because it makes their job simple and efficient. If the device is too complicated, they will work around it instead of utilizing its features. Touchscreen displays that are customizable make the user experience a necessity for productivity.
3. Support
Our Managed Print Services come with a technician to handle problems and make troubleshooting fast and efficient. Paper jams, integration issues, and other repairs can be fixed easily if you have a trusted partner by your side like WTS.
4. Integrations
If you scan a lot of documents, make sure to have a multifunction printer with the software you need. Some allow you to upload directly to OneDrive or Dropbox. Other integrations are possible too, it all depends on what you need.
5. Paper Trays
How many paper trays do you need with your machine? This depends on how much printing your office does daily. If you print large quantities at a time, having multiple paper trays can save you valuable time. Keep consistency and efficiency going for your employees by preventing stops to refill paper trays multiple times a day. Paper supply options range from 500 pages to 6,000 or more pages with added paper trays.
6. Faxing
Not all printers have fax capability. Most will print, copy, and scan but if you need to fax from your office, a fax solution can be included with multi-purpose printers. Many businesses fax documents to each other, and if your company is one of them then make sure your device has the option for faxing.
7. Finishing Equipment
What types of documents does your office print? If it's something that requires staples, folding, or hole punches, you should consider MFPs with finishing solutions. Finishing options include stapling, hole punching, tri-folding, and much more. Let your technology work for you by including equipment that saves you valuable time.
8. Media Types
Do you only print on copy paper or does your company often print on card stock, sticker paper, or other media types? If so, making sure you have a device that can easily print well on different mediums is important. Overall, focus on what your business mostly prints and make sure you have the equipment to do so.
Managed Print Services includes tracking and monitoring your print practices, a reduction in your printing costs, printer support, and the elimination of ordering print supplies.
Want to learn more? Let's talk. Contact our team at 843-236-6436.
Ready for IT that

WORKS
for your business?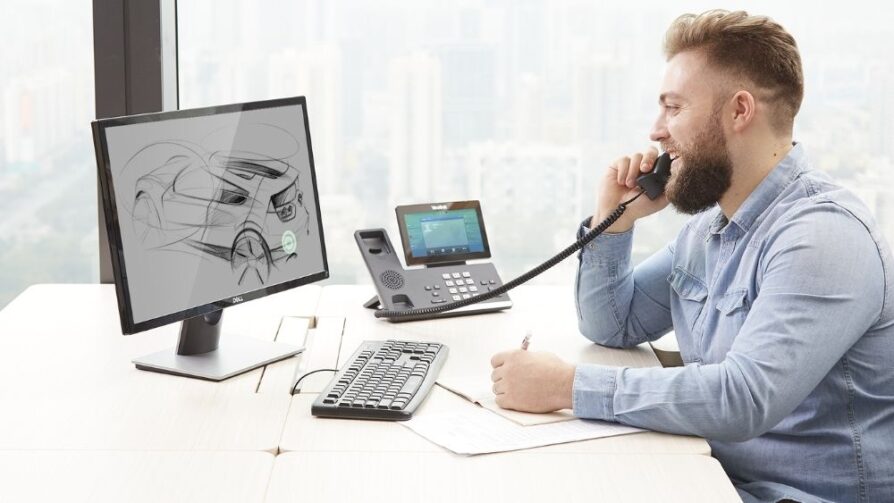 Schedule a 15-minute meeting with our team.
WTS offers Managed Print Services for a smarter and more cost-effective printing strategy. With a no-cost print assessment you can learn how to gain insight with software analytics and user data as well. Our experts will assist you in evaluating your processes ensuring you have the right solution to fit your needs while allowing you to focus on business.