The Benefits of a Strategic IT Plan
A Strategic IT Plan details all of the technology used by your company to complete operations. It focuses on how information technology can help your business succeed and provides a roadmap for implementing them. The plan outlines areas where technology can contribute value to the company's mission statement, business objectives, and vision for the future.
Your company probably already has a business plan but you need a specific one that solely focuses on the technology you use because the world of IT changes rapidly. You don't want your company to get stuck using outdated hardware and software because you didn't plan for the future. Using the wrong equipment can cost you time, money, and customers.
A Strategic IT Plan is vitally important to the success of your business. Afterall, you can't plan for business success without technology.
A Strategic IT Plan should be done with a strategy development team well-versed in information technology. We offer virtual Chief Information Officer consulting in our suite of IT Services to help create a plan based on sustainable recommendations. The goal is create a guide for your company to base IT-related decisions from without compromising your overall business goals.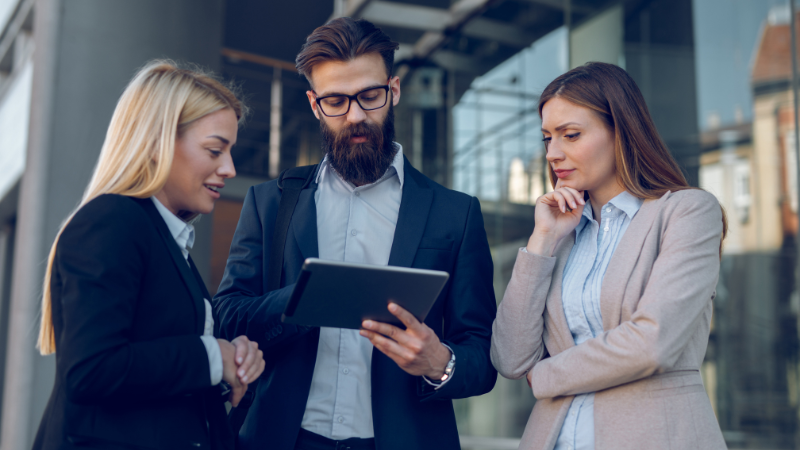 5 Benefits of a Strategic IT Plan
1. It's Critical to the Growth of a Company
Technology drives the success of a business. If you want your business to grow you need a strong IT strategy. Leveraging technology to meet a specific goal can help your company expand, advance, and thrive. Strategically planning for the role of IT in your business may mean the difference between meeting your five-year-plan aims being met or being in the same place you are now in five years.
2. It Keeps You on Track
Knowing where you want your business to be in five years is only half the equation though. You also need to know how to get there and stay on track towards that goal. Without a roadmap, your technology decisions won't follow a clear path to your company's goals. Use this plan as a tool to help you stay on track and align technology with your business.
3. It Gives You a Competitive Advantage
A Strategic IT Plan gives you a competitive edge over other companies because you can plan on how emerging technologies can support your business. Plus, your business is focused on aligning IT to your business goals so you can meet them faster, which gets you ahead of the competition.
4. It Elevates the Customer Experience
Utilizing the wrong technology for your business can be detrimental for your customers. However, having the IT needed to meet your goals helps employees work more efficiently and productively which leads to better customer service. Efficient technology helps customers easily interact with your business as well.
5. It Keeps Your Business Agile
Scalability is the mark of a healthy, successful, and growing business. While your plan should include what IT you use now and how it adds value to your business, it should also be flexible enough to welcome new technologies that can create new business opportunities.
Want to learn more? Let's talk. Contact our team at 843-236-6436.
Ready for IT that

WORKS
for your business?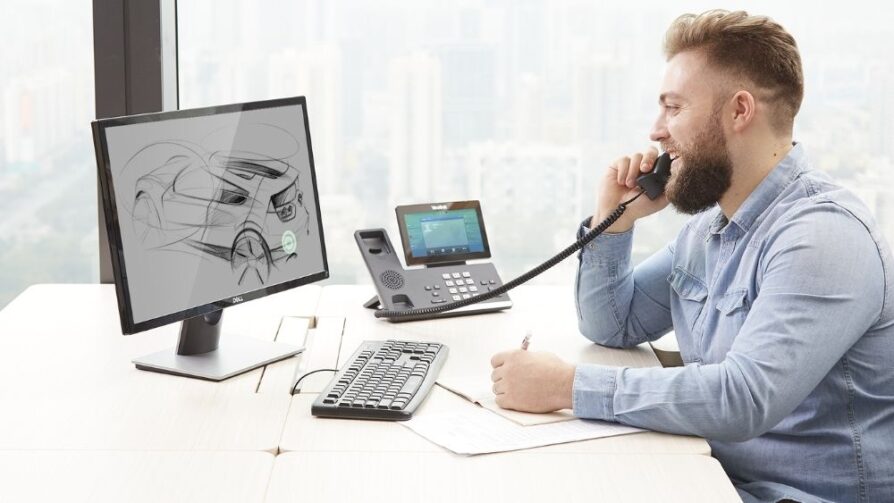 Schedule a 15-minute meeting with our team.
WTS offers Managed Print Services for a smarter and more cost-effective printing strategy. With a no-cost print assessment you can learn how to gain insight with software analytics and user data as well. Our experts will assist you in evaluating your processes ensuring you have the right solution to fit your needs while allowing you to focus on business.